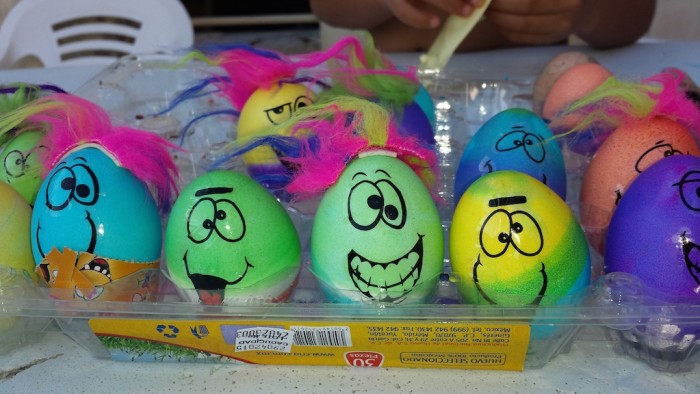 On Easter weekend this year, we had two of the boys from the soccer team, Oliver and Cristopher, stay over the night before. This meant that they got to partake in our annual egg painting festivities. Lyn brought egg painting kits from Canada, as they are sometimes very, very difficult to find here. Easter bunnies and Easter eggs are foreign to most of the people in the Yucatan and the boys who were here, had never made the painted eggs before. It was quite fun to paint them with them as they designed their own and applied stickers and hair to the eggs.
For many of our Easters over the years, Grandma and Grandpa have led the charge on the egg painting but they were unable to travel to us this Easter. Hopefully next Easter!
Many presents followed Lyn from Canada from the family and were much appreciated. New Easter outfits, great books, some games, and of course some chocolate and candies! Of course Lyn had to make Dawn's infamous Easter cake which was enjoyed by all!