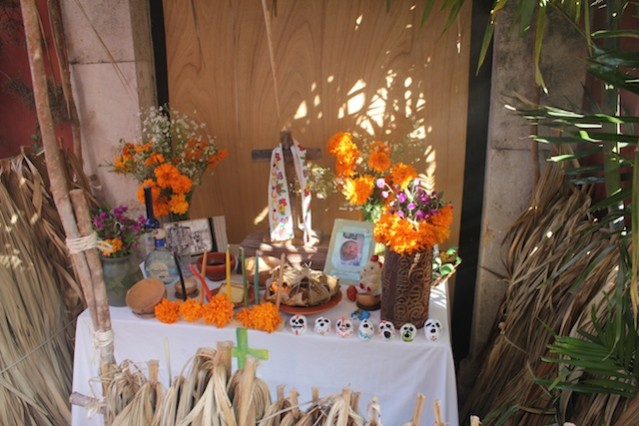 We are so excited and looking forward to another Day of the Dead festivals in Merida, Yucatan this year. We were overwhelmed with kindness and generosity last year as we walked along the parade route as all the preparations were being done. It was a great experience to be there a little bit early and to have the opportunity to talk to a lot of people. We learned so much and are hoping to learn a lot more at this years event.
We have missed the altars which are set up for the Day of the Dead festivities in Plaza Grande, but this year we are going to make it on time! Then we will head over to the parade route and the main cemetery in Merida.
Día de los Muertos is one of the festivals we have learned a lot about living in the Yucatan
 We are trying to learn as much as we can about the culture in Mexico, and this is certainly a great opportunity to learn about this festival. Definitely recommend this for anyone looking to fully experience the Yucatan.