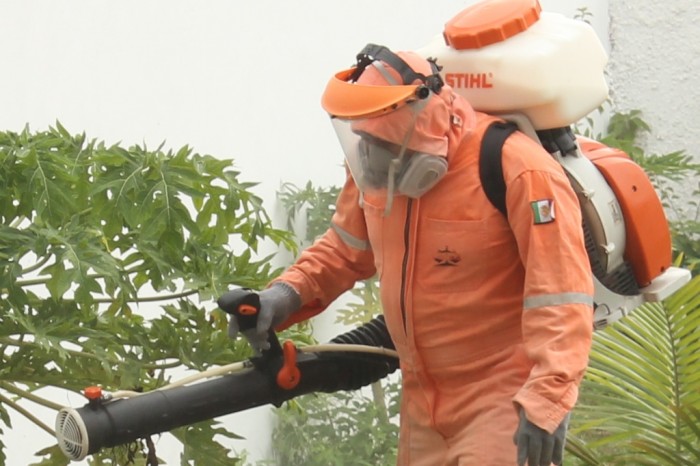 We met, Juan José Ordonez Magana, while doing our visa application the other day at the pier and found out that in addition to be a dog loving family who runs a dog shelter out of Telchac, he also has a fumigation business. I was impressed with Juan's professionalism and his equipment. He came when he said he would, was on time and did a great job. He not only sprays interiors, but also exterior areas with a biodegradable concoction which removes: mosquitos, scorpions, cockroaches, and probably many other little critters! He says it is a time release system that will activate every time it rains and could last from two weeks to 6 weeks depending on the amount of rain. I will post again on this when we need to spray again so we can see the length of time the product is good for.
We had a definite problem with mosquitos in our backyard so we gave him a try. I have to say that last night I didn't see any mosquitos in our yard!
You can contact Juan by phone at: 9991-84-31-28 , Especialista en fumigación
I would definitely recommend Juan to anyone, and in fact drove him over to another friends house as soon as he was done here so he could spray their yard as well. So far, two very happy customers!
[tribulant_slideshow post_id="5848″]