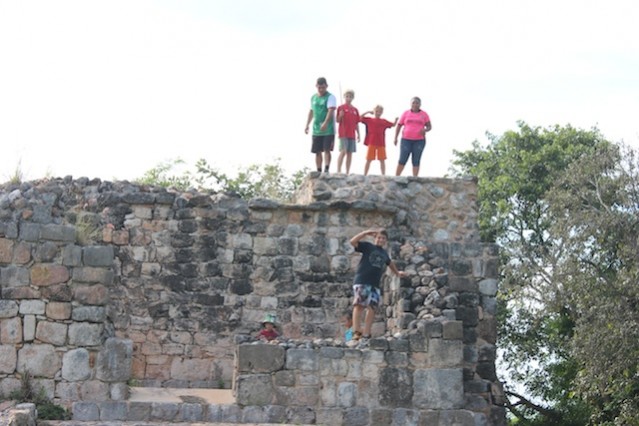 After our gruelling day crawling around in the grutas of Calcehtok we went to the nearby ruins of Oxkintok, which are located just west of Merida in the Yucatan. These ruins are great for local ruins and we were pleasantly surprised at how big the area was. We will definitely return, but next time we will get a guide to explain the city to us.
We took over an hour to wander around the ruins but definitely could have taken longer. The boys tried to climb the ruins but there were security guards strategically placed to prevent this from happening! Lets not forget Evan running around climbing with his spear looking for rattlesnakes… Great times!
We are always amazed at how many ruins there are in the area to explore and cannot believe that after three full years here, we are still learning about more! There is so much to see in this area of Mexico.