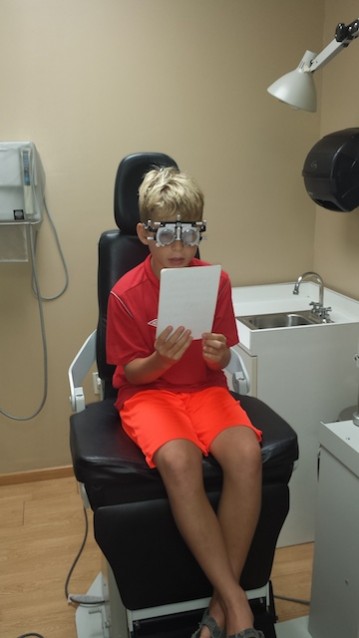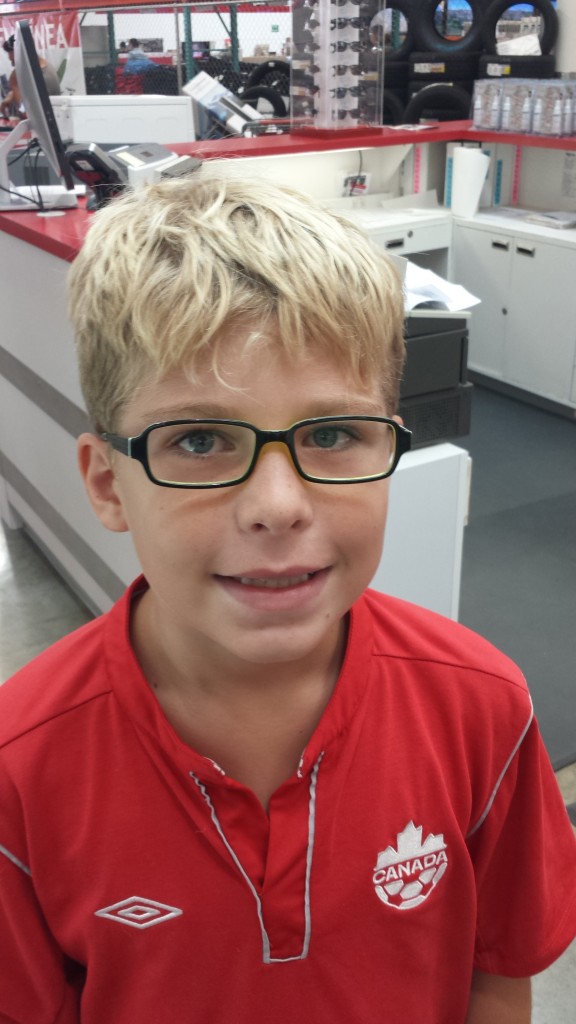 Well, we have been living here for three years and had to get the boys eyes examined. We had not researched this ahead of time, except to know that Costco and Sam's Club both offered free eye exams in Merida. We made our appointments and came back the next day. Sam's Club put the boys in a chair, took a picture of their eyes, printed off a little receipt that said Evan needed glasses and Noah did not. Not quite as thorough as I would have liked.
At Costco the next day, the boys were each taken to the room and an eye exam was done on both of them. The initial tests took about 20 minutes each and came to the same conclusion as the 2 minute exam at Sam's Club. However, at this point we took the exam to the next level and had them examine Evan even further. Evan was pretty excited that he was going to get glasses! Then began the selection process… "Here Evan put these on.." send picture to mom, "here Evan put these on…" send picture to mom!
We are currently looking for an optometrist in the area, as we believe that we will need someone to look after the boys as they continue to grow.
Evan was a little bit nervous as he wore the glasses to school the next week. The funniest comment he got when he told a friend that he was getting glasses was that his friend said "he was sorry".