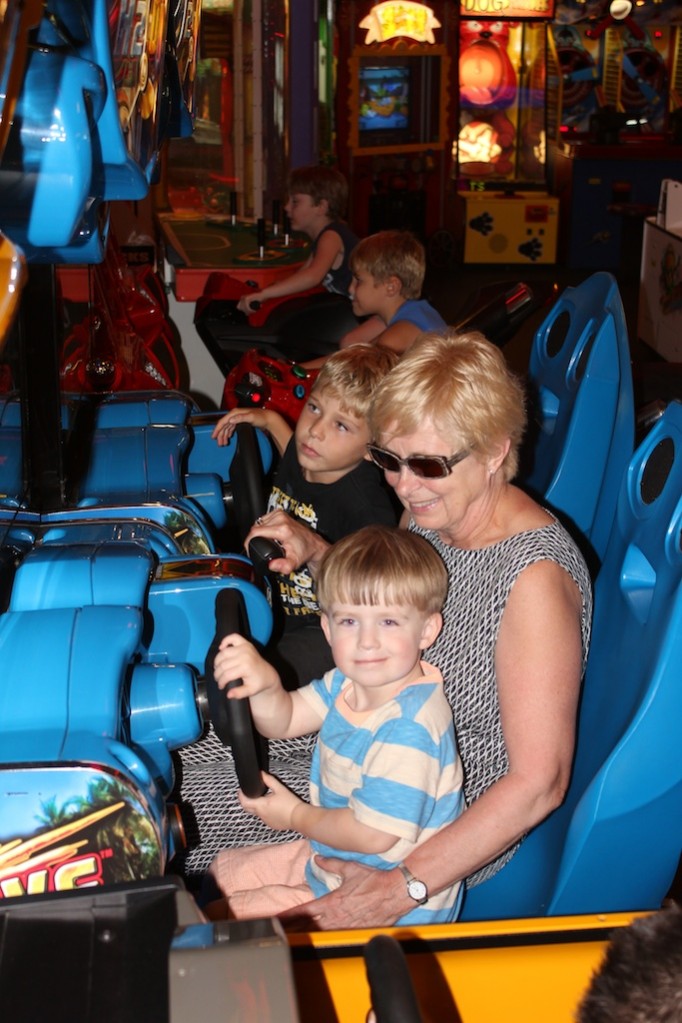 Grammy wanted to take us all to Peter Piper's Pizza in City Center for Evan's birthday. Our final guests for the week had just arrived around midnite the night before, with Kayla and Jacob surprising Evan & Noah in their sleep! The boys were pretty sure they were still dreaming when they woke up to two new people sleeping in their rooms! Thanks Grammy for bringing the cousins down to visit us!
Grammy wanted to make sure that Jacob and Cade got to enjoy Peter Pipers! It is a lot like Chuck 'e' Cheese from Calgary, but we seem to come early and leave before the rush every time! It is like we are all alone in there. We pick the kids up from school and head on in, arriving at about 1:30 or so. Play some games, eat some  great pizza and wings, and leave after a couple of hours! We go on Tuesday's which is 2 for 1 for the games which is fantastic and helps to spread the pesos out a little bit. And we can still make it home in time for soccer practice and taekwondo. Works out great!
Cade and Jacob had a ball with the boys! Playing all kinds of different video games and of course the big kid, Kayla, had a great time mixing it up with the cousins! Even Grammy got put into one of the boat racing games which was a treat all in itself as Cade was steering the boat along the beaches, literally, and Grammy had control of the throttle which was stuck at full speed ahead! At the end they all split the tickets up and got to bring home a prize of some sort.
[tribulant_slideshow post_id="5557″]