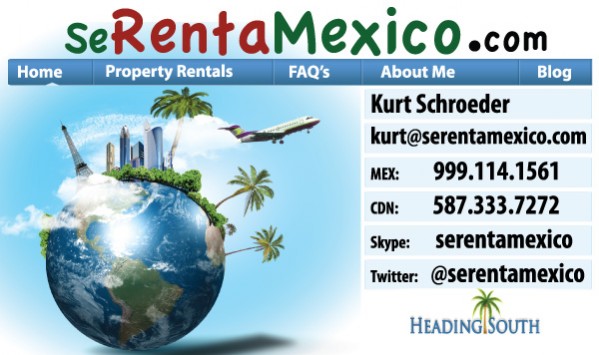 Wow, we have finally launched the serentamexico.com website for property rentals on the Gulf Coast of Mexico! We are so excited to have joined with Jaromey and Heading South Vacation Rentals to help market homes in the Progreso area of the Yucatan. After living here for 3 years we are really trying to stay here forever and as such we have registered all the necessary paperwork to work here in the Yucatan.
Our services:
Property Rentals: short term, long term, vacation
Property Management: we will help you look after your investment while you are away
Advertising and Marketing: we will actively promote our website to help bring exposure to your property
Our Goals:
To offer property owners peace of mind
To offer renters peace of mind in the property they are renting
To offer home owners the ability to advertise their properties on our site
So, if you are looking for, or know somebody looking for great properties to rent while visiting the Yucatan please mention SERENTAMEXICO!