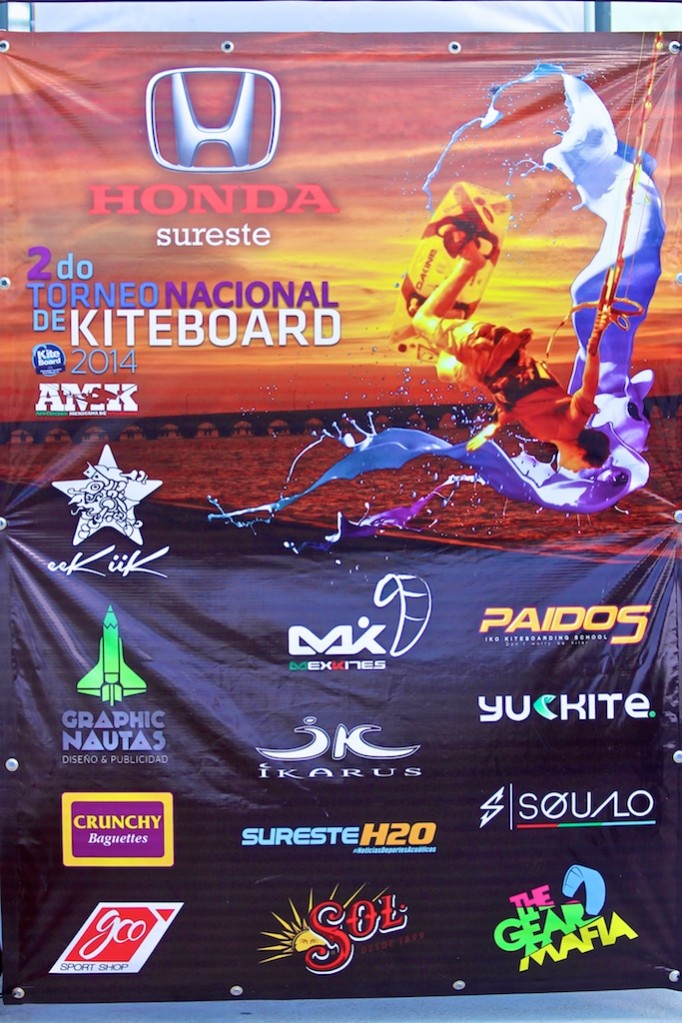 An international kite boarding competition was held off the beaches of Progreso on the weekend. This event brought in many kite boarders and a lot of people to watch the events. We managed to watch a few of the events on Saturday and it was a fantastic way to spend the afternoon. Evan and Noah of course spent much of the time in the ocean playing in the waves with our friends, Darren and Kaelyn. While I was busy trying to get some great shots of the kite boarders.
Last year they tried to have this event but unfortunately there were very little winds which are crucial  for the sport of kite boarding. This year the winds on the Friday and Saturday were very good and we got to see a lot of great performances.
It is very exciting to watch the people on their kite boards. In Progreso, normally the kite boarders are all on the other side of the pier in Yucalpaten, but for this event they were all set up just off the main Malecon. The beaches were packed for this event and I can only imagine how the event will grow for next year.
[tribulant_slideshow post_id="6210″]