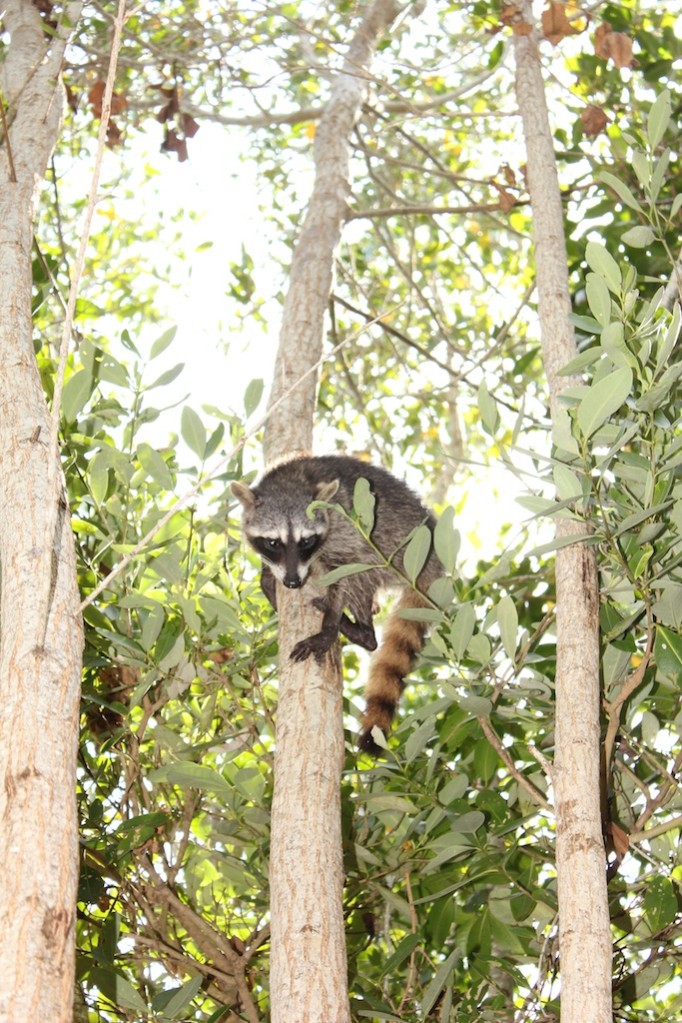 Yes, right here in Progreso, we have a small ecological park called "El Corchito" and it is home to many different animals. Most common to see is the Mapache (racoon), flamingoes, different species of birds, the odd crocodile, and of course cuati.
To get to this little island located just outside the town of Progreso, you need to park and take a boat across to the mangrove island. Once across you will find many things to do and observe and it is very relaxing. As you wander around the paths, you will see several different cenotes all a little bit different. Some of them are mainly for kids, while others are much deeper and bigger.
And of course the racoons! Normally you will see one… briefly -then if they decide you are worthy, a whole bunch more will come running out! We looked all over for them on our last visit and could not see any! Then when we sat down to watch all the boys swim, one appeared at our backpack and scared the crap out of us! Then they all appeared and it was quite nice to see. It was quite good to see how friendly they appeared, all the while knowing that they were wild and could bite your finger at any minute! It was good to share this experience with Evan's friend Keith and mom Jodie for something that was so close to home.
[tribulant_slideshow post_id="5222″]