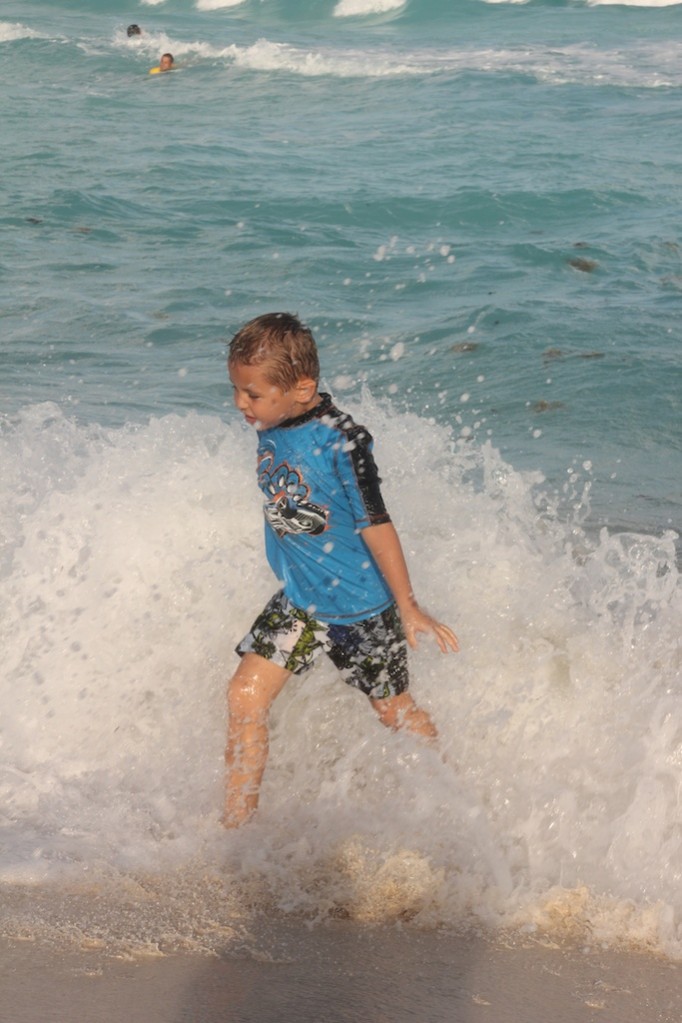 When returning our guests to the city of Cancun, we managed to have a couple of hours to play in the ocean before going for dinner. Steve, Dayna, Paris & Parker had been staying with us for an extended five days after leaving their all inclusive resort in Cancun. It was very nice to have them with us for the five days and they were able to see the Carnival parades for 2012 in both our city and in Merida. After a somewhat quiet adventure from Cancun to our home in Progreso, the return to Cancun beaches was a lot of fun and a great way to spend a couple of hours after the long drive.
The family photo was pretty funny as I waited for a big wave to come and knock them all over! hee hee:)
Evan and Noah love to play in the ocean and it sure shows!
[tribulant_slideshow post_id="4036″]