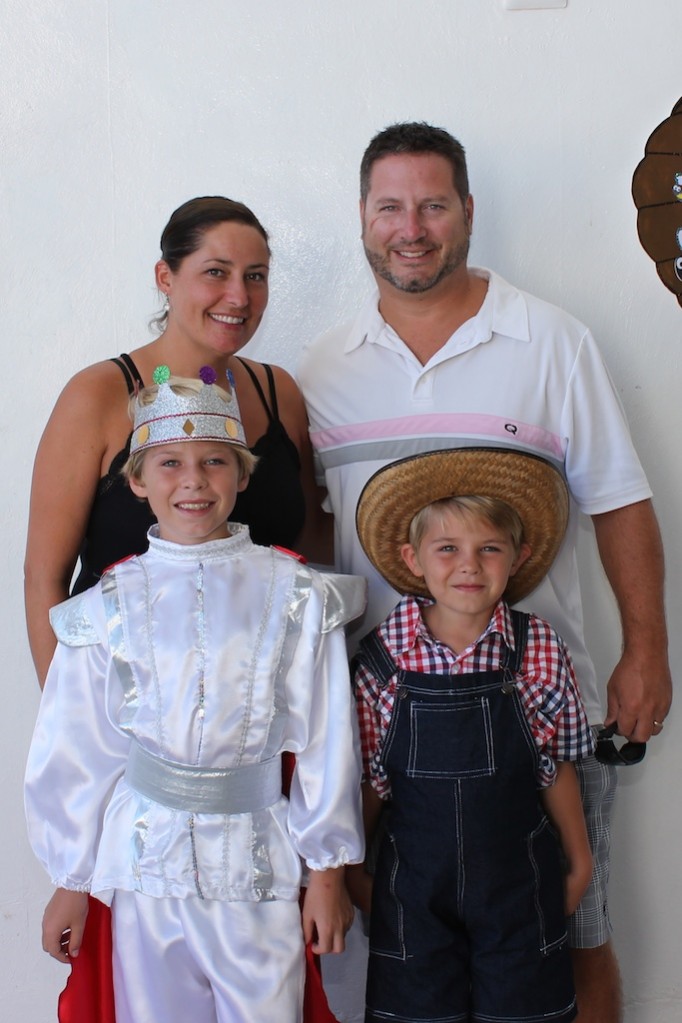 Evan and Noah had their Spring Festival Dance in early April.
What a crazy night for the boys! First they had their spring fiesta for school. Evan was the King for the dance and did a fabulous job. (videos to follow another time). Noah was a farmer and was awesome dancing with his famous "Noah moves!" So proud of these boys as we can definitely see their dance lessons benefitting them in so many ways. 
Evan came home a few weeks ago and announced that he was going to be the king for the upcoming spring dance. When I asked him how he was chosen he said, "I asked who was going to be king and they said nobody had asked yet… would you like to be king?" …and so Evan became the king and did a fantastic job dancing on the stage, I believe he actually had four dances! Such a change from a boy three years ago who would rather be sick than go to a dance. His capoeira has definitely helped him with the dance moves!
It was great to have Dawn & Kayla, Darren & Michele and their friend Lori with us to watch another great school production.
[tribulant_slideshow post_id="6545″]