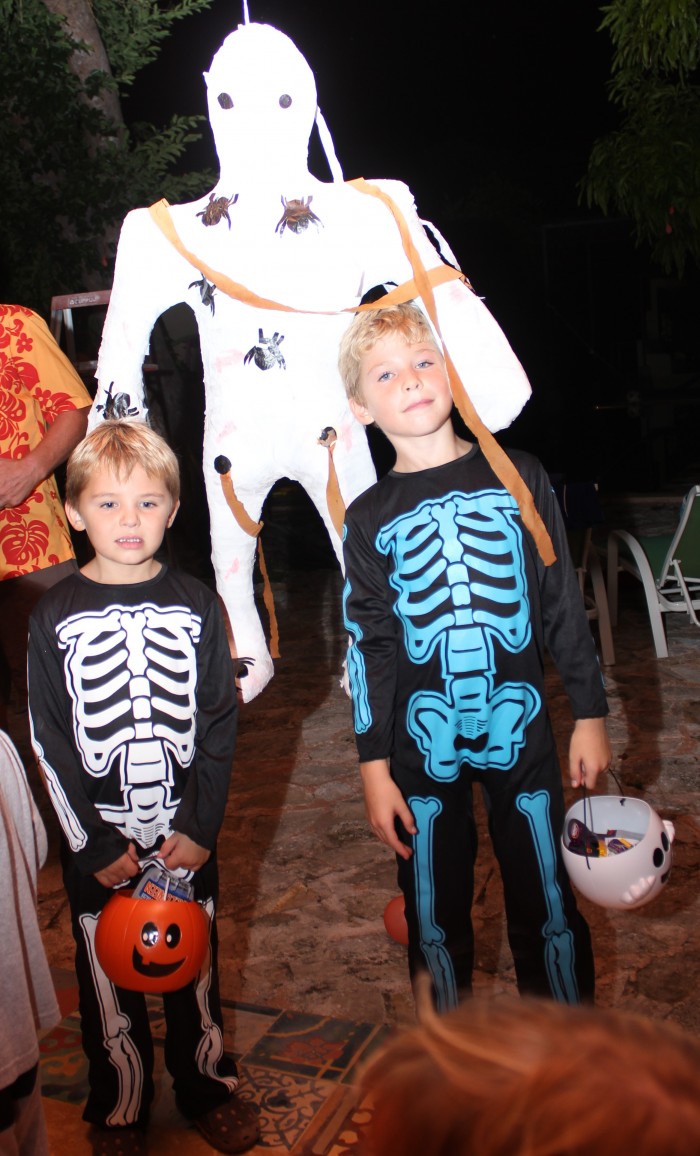 Last week-end we were invited to our friends annual Pumpkin Carving party! Every family had to bring one pumpkin to carve however they wanted to and then prizes were awarded to each pumpkin. We let the children design and cut their own this year with a little help from the parents. Most kids did not want to stick their hands in the pumpkin to clean them out!
Dana and Fabian, our gracious hosts, put on a fabulous spread and cooked up hot dogs and gourmet hamburgers for everybody to eat. Dana had organized a donut eating contest with all the kids, this was much more fun than a traditional game of bobbing for apples but was very similar. And of course you cannot have a party in Mexico without at least one pinata! Kids had a blast beating the pinata with their fists (less dangerous than giving them a big stick).
All the kids gathered in a group and went from room to room in the hacienda where each family gave all the kids candy! Very safe and there was 7 rooms to go to which was like 7 separate houses. The kids loved it and a week later are still eating the candy!
Can't wait for next years pumpkin carving extravaganza! Videos to come as soon as I have Apple Care fix my computer…
[tribulant_slideshow post_id="4588″]