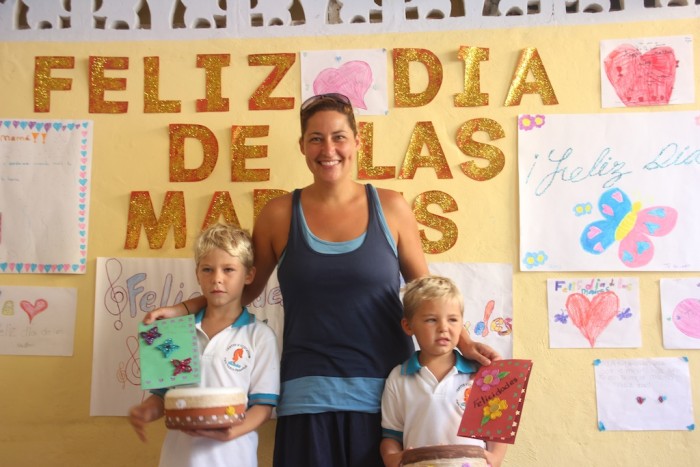 Feliz Dia De Las Madres!
Mother's Day is celebrated in Mexico on May 10th and is a very big deal in this country.
The boys school put on a special Mother's Day ceremony which all of the mom's were invited to.
The Kindergarten classes ( Noah's class) started the event with a song they sang to all of the mothers. Then the kids in grades 1 through 6 recited a poem and sang us a song. It was of course all in Spanish and I'm not even sure what the songs were called but I enjoyed watching my 2 little munchies sing their hearts out in Spanish to me. The mom's were also served a yummy rice drink and cake.  After the production the kids presented me with the cards and gifts they had been working so hard on the past couple of weeks. They made me 2 beautiful containers to hold all my precious things… not sure yet what I will put in them but they are really pretty and will look great on my dresser! It was a short but sweet ceremony and so great to  see how much my boys have learned when it comes to the Spanish language.