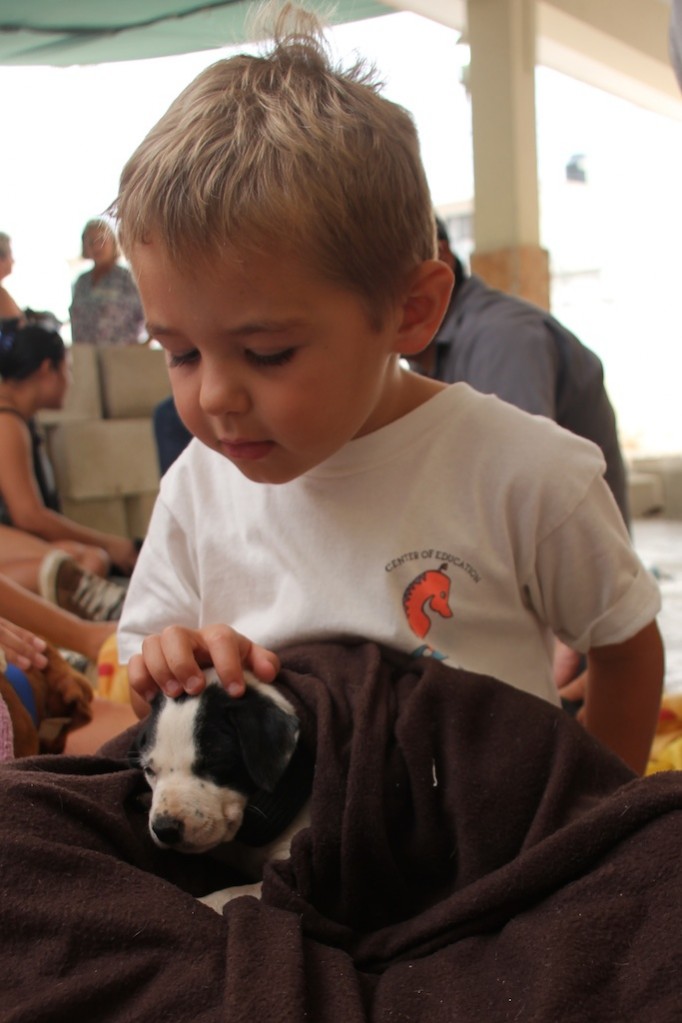 The 3rd Annual Free Spay/Neuter Clinic was an amazing success in Progreso, Yucatan! A new record was set in this beach town of 415 animals in one day and a two day total of 750 pets spayed or neutered. Many thanks go out to the volunteers who help make this possible. Special thanks go out to the veterinarians and their assistants who travel from around the world to help make this event a success.
At the end of the six days in the Yucatan, a total of 1975 animals were spayed or neutered by these volunteer veterinarians and assistants helped by countless other volunteers. The Planned Pethood Mexico operated on four days in Merida, and two days in Progreso.
Our family was especially lucky to have volunteered and be able to help Team Lesley catch over 100 animals from the streets and have them spayed or neutered. Lesley has, for the last two years, fed the dogs on the docks of Progreso in an effort to gain the friendship of both the animals and the local fisherman. I had the opportunity to go with Team Lesley on one of the expeditions to recover more dogs from the pier and it was simply amazing to watch the local fisherman help capture the dogs who needed a very important visit to the clinic.
Lyn, Evan & Noah were part of Team Lesley's recovery section and their duties included massaging the dogs as they recovered from surgery, tick removal, and then observing and playing with them as they woke up. Noah & Evan fell in love with several puppies, especially 'Peanut" who almost came home with us! On the day we were part of the team we saw over 35 puppies brought in from the street and adopted to new families instead of being released back to the street.
Thank you Lesley for allowing our family the opportunity to help you!