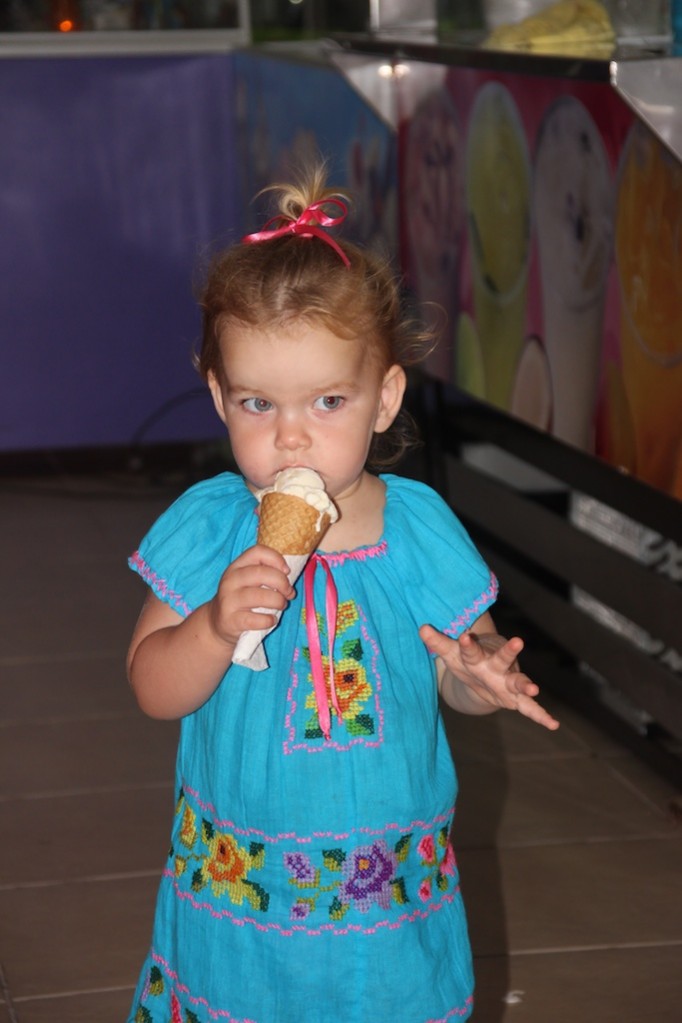 Well we got all ready to go to the festivities in Progreso for the Mexico Revolution Day and we were in for the shock of our lives! While we have always been used to missing festivities here because they are too late and our kids are in bed already, we were all ready for this party. We got there after going for a little ice cream to our favorite little ice cream spot just off the Malecon. Hmmm, all the chairs were empty, apparently the parade was going to be the next morning at 8am.
Needless to say, we did not manage to get up in time for this event and are quite sorry we missed it but we really tried. We watched them setting up for it all day and thought for sure it was going to happen that night. We did not know that there was going to be a parade which in retrospect really makes sense that it would happen in the morning… Ok, we are not always as smrt as we think we are

This is why we have mother's who can keep us all organized and not missing important things:)
Anyways we did manage to walk to the section for the rides as this was going in full swing. Again, maybe not 'disney approved' as the very fast spinning rides were going one way while the slower moving kids rides were going the other way. Really have to pay attention when walking through fair grounds in Mexico! We ran into Adian and his family at the ice cream spot which made Evan & Noah very happy as they were going into Adian withdrawal as they had last seen him about 3 hours earlier…
Vida's ice cream hit the floor seconds after I took the picture of her enjoying!
Please visit this blog if you would like to see pictures of the parade in Progreso for Mexico Revolution Day. Thank you for taking these pictures for families who slept in that day. My View From Merida