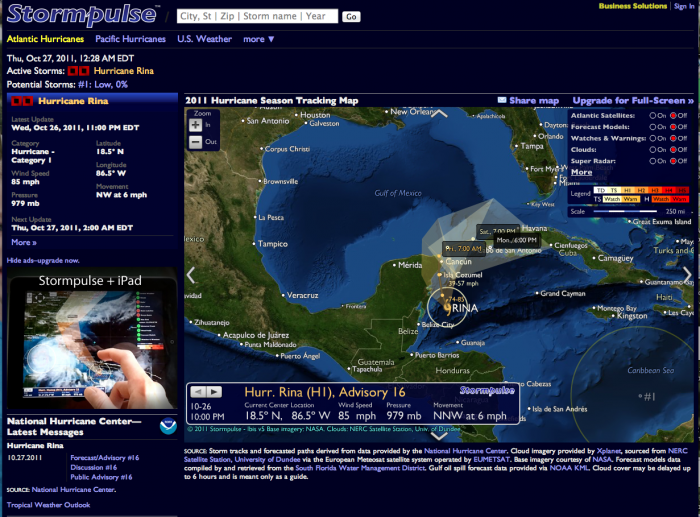 Well, we have made it quite far into the year's hurricane season and things on the Yucatan coast have been relatively uneventful up until now. But with just over a month left in the 2011 official hurricane season, Rina is currently a Category One Hurricane and expected to hit near Cozumel and Cancun by Thursday. We have been checking the National Hurricane Center daily since arriving in Mexico this summer. (http://www.nhc.noaa.gov/)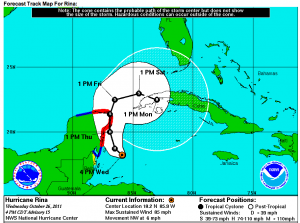 It is really quite amazing and you are definitely well informed ahead of time when a hurricane is headed your way. We had signed up for the travel.gc.ca before leaving Canada and I am impressed that we actually receive emails from the Canadian government on Travel Warnings. We are also getting updates from Ellyne's godson, who is a disaster relief Comander in the US military, who keeps her in touch with weather events. His site is Crown Weather Services and he really translates things for you in layman's terms. And of course everybody we know is constantly sending out emails on the latest updates.
We have made sure we have followed all the checklists we could find in trying to be prepared. A great site was http://www.ready.gov/america/beinformed/hurricanes.html with checklists for families and activities for the kids to do.
We are anxiously awaiting the arrival of what may only be a tropical storm at this point but hopefully we are prepared.