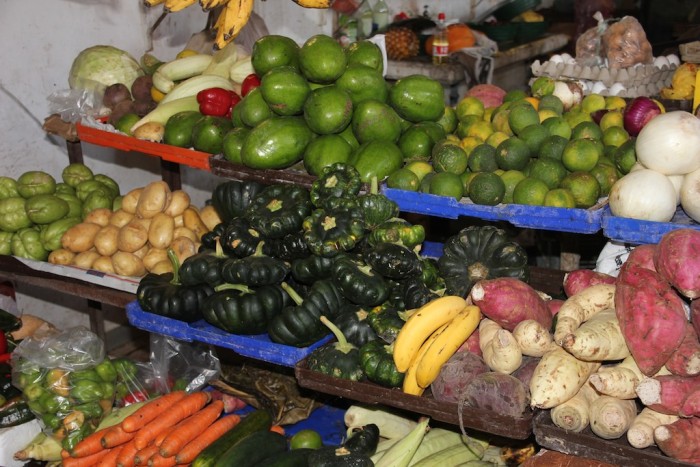 Today, while our boys were at their first day of summer school in Progreso, we had a chance to explore the main food market and malecon (boardwalk). It was of course another cruise ship day, and the port was very busy with tourists. We cannot wait to see the town on a day a cruise ship is not in town. Tomorrow should be a quieter day in the town and we will get to see it then without the cruise ships.
As we walked through the market we were pleasantly surprised at how clean and fresh everything looked. We even walked through the fresh meat section, which we have avoided in other markets, and after we walked through I went back through again to take some pictures to post here. I believe that once we move to Progreso, we will be buying much of our daily food from this market. Our original thoughts were to buy all of our meat at the super markets, but after looking at this market we will be buying small amounts of fresh meat and see how we do. We will have to do a price comparison, but at first glance the prices seemed competitive to the big super markets like WalMart. We will do everything we can to help support the local economy buy purchasing our food from the food markets.
After we had enough walking, we sat down at San Morino's restaurant on the malecon. We had a great table on the beach with a view of the pier and all the crazy tourists which was well shaded. We munched on nachos, coconut shrimp, and the San Marino salad all while locals tried to sell their wares to us. Lunch was good and I can see us going there again for beverages and munchies.