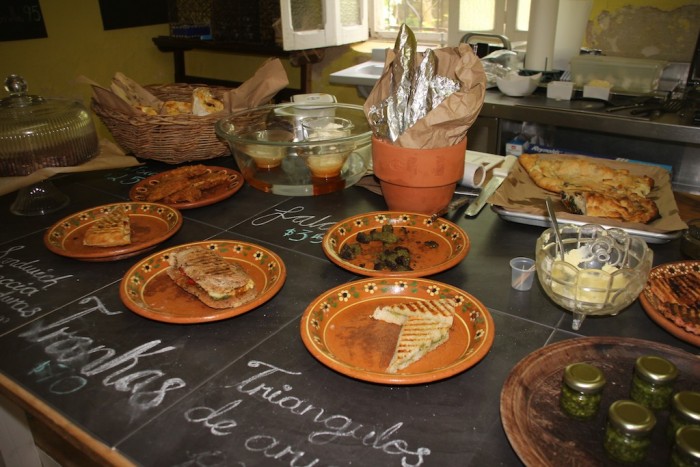 A Local Market in Support of a Global Movement.
In Yucatantoday.com there is a great article describing the Slow Food Yucatan. Here is an excerpt from their page:
"Have you heard about SLOW FOOD? It's an international movement, based in Italy, which promotes local production of food, preservation of regional culinary traditions, and healthy eating.
Slow Food is a nonprofit, eco-gastronomic, member-supported organization that was founded in 1989 to counteract fast food and fast life, the disappearance of local food traditions and people's dwindling interest in the food they eat – where it comes from, how it tastes and how our food choices affect the rest of the world. Slow Food brings together pleasure and responsibility. The Yucatán chapter celebrates our diversity of local food production and rich culinary heritage, and aims to preserve, promote and enjoy it for generations to come. Slow Food Yucatán will promote the healthy growing and eating of locally farmed and produced food, and preserve the region's unique culinary history. This in turn provides economic benefits to the local farmers, and healthy and delicious benefits to everyone who eats in Yucatán."
For more information please visit: http://yucatantoday.com/en/topics/slow-food-yucatan
On Saturday we went with Ellyne to the mercado fresco de slow food in Merida. Lyn & I had attended a party at the market in February on our first visit to Merida and were looking forward to the market. There were people we had met in February at the market and it is always nice to see faces of people you have met. Monique was one such person, and owns the bakery where the market is located. She took the time to explain more of the slow food movement and what items she promotes.
 Facts:
Mercado fresco de slow food Yucatan is held every Saturday between 9am and 1pm
The market is located at Calle 31 No. 70, por 12 y 14, Colonia Chuburna de Hidalgo. Phone: 999.195.6413.
Products available: Artisanally produced, organically grown, produced by individuals or families, grown locally (within 160km radius of Merida)