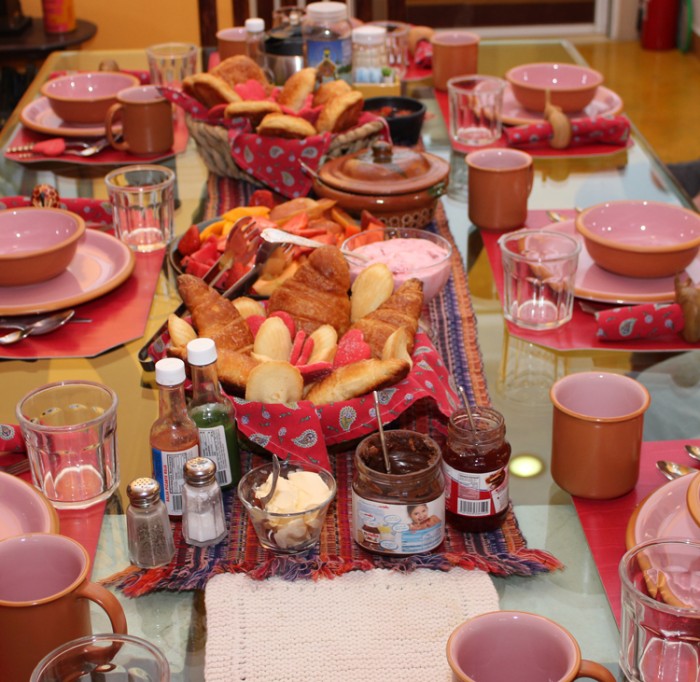 Ellyn, the ever generous host, creating our special Valentine's Day mimosa's and Miguel who prepared our first ever guacamole omeletes! The omelete's were fabulous, and yes I did have two! And of course any time you put booze in orange juice I am going to be happy.
The breakfast table at the Cascadas de Merida is always beautifully set and we anxiously await the main dish which is always a secret. Fresh fruit with yogurt and granola, pastries made locally (except for the Madelines from costco!!) are amazing, and then you get to the hot dish which only has eggs sometimes, not more than 3 days in a row is always a house specialty. Lyn quite often tells me that we are not having lunch, so I get to eat extra breakfast to carry me through to dinner!
Here are some pictures of Ellyn & Chucho and some of the guests that were staying here at Cascadas this morning. Claire (Winnipeg) & Ardette (Calgary), Robert (Denver) & Jasmine (Vancouver, Denver, Algeria), and of course Kurt & Lyn (Calgary).